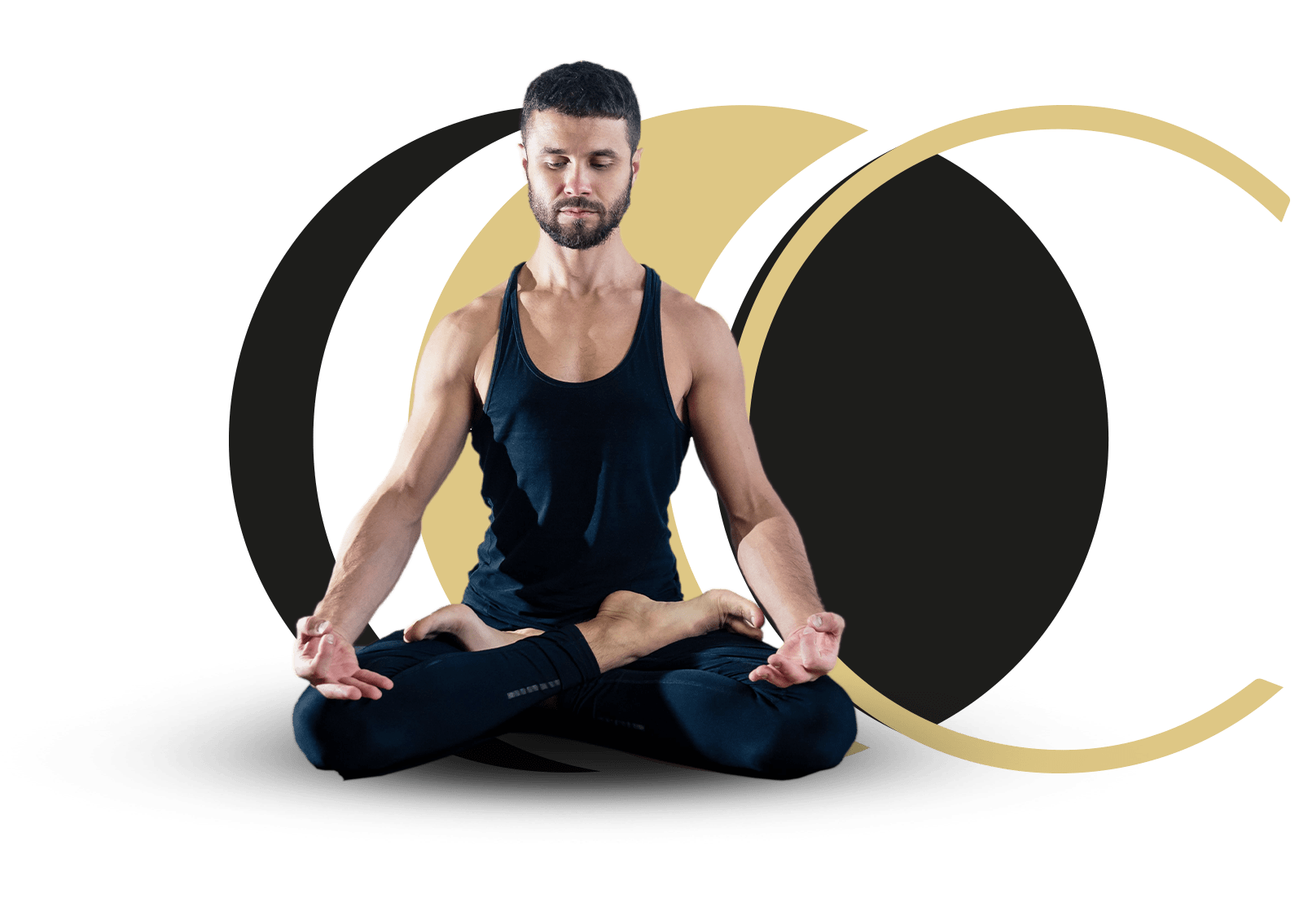 Stand Still. Calm the Mind.
Discover your intuition. Gain Insight.
Hack old habits. Unearth your true beliefs. Delve into your soul. Embark on becoming your thriving self.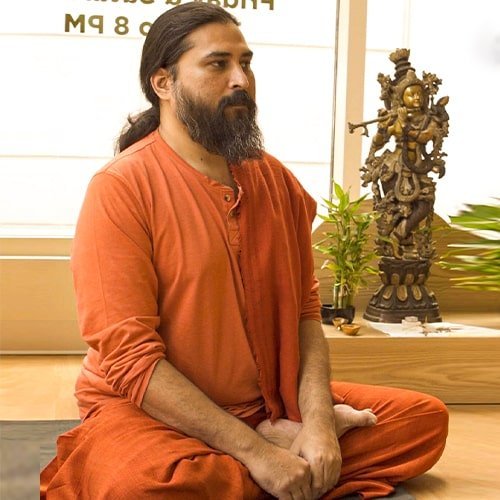 Spiritual in nature, this guided breath based practice culminates into a meditative state through concentrating on the two poles of our Prana (life force) known as Visargah that ultimately brings out heightened awareness. The combination of conscious deep breathing followed by chanting, creates the foreground for the vibrations to be profoundly felt, and the meditative state to occur naturally. Soham Dhyana is an experience open to everyone who wishes to feel & internalize the benefits of a simple yet powerful meditative practice & connect with the subtle sounds that it invokes.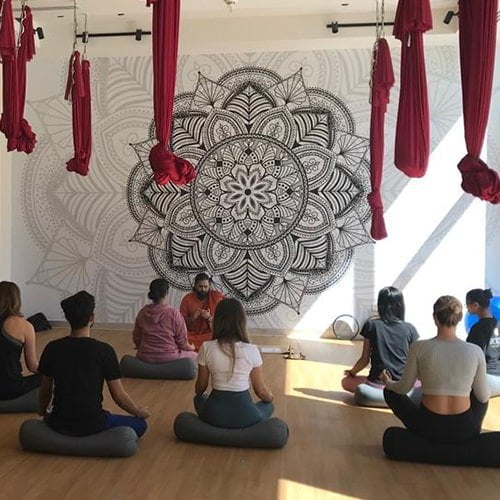 Kundalini Meditation, in a powerful guided Meditative practice that takes one into the realm of subtle Pranic movement & awakening. Prana (Sanskrit; Tibetan; Bindu) is the life-principle; the breath of life; energy. Prana is the vital breath, which sustains life in a physical body; the primal energy or force, of which other physical forces are manifestations. At Eclipse Kundalini Meditation is customized & simplified for all practitioners to connect & experience the opening of the pranic vortices (Chakras); the culmination of the practice ignites the awakening & arousal of Kundalini – the Cosmic serpentine energy.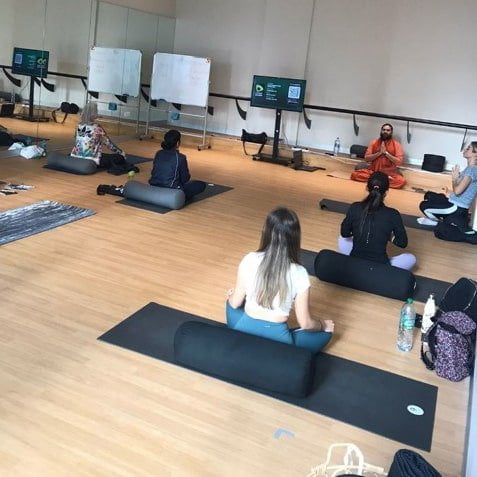 Vipassana Meditation is based on observation, becoming a witness of all of the mental, physical & spiritual movements in the cosmic realm through the development of constant observational awareness & prowess. It is experienced as a self-exploratory journey that focuses on deep interconnection between the mind and body, which is realised through disciplined attention to the physical sensations. Taught in its authentic form at Eclipse, this guided meditation technique is easy to immerse oneself into & reap the effects of its pulse instantly. Ideal for beginners & explorers, Vipassana tends to be a powerful tool that once grasped accompanies one in their everyday life.
Full Moon Sound Meditation
The moon represents our inner world of dreams, desires, shadows and emotions. Join us for a full moon sound meditation with Gong, Himalayan bawls, Crystal bawls and other healing instruments. This is this a special time for deep relaxation, energy replenishment, intention setting; the soothing effect of sound creates a more positive attitude toward life, cleans our aura and connects us with our inner self. Nice to have: Warm blanket, eye mask or a scarf to cover the eyes & surrender completely in this beautiful experience.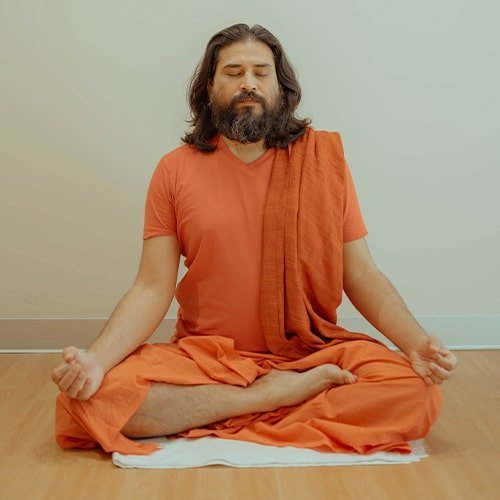 Mindfulness as a practice is based on the principle of observing every moment as it comes & takes shape in a non-judgmental manner. A core skill to master, this guided practice is also a great aid to students who seek to advance their meditative capability & join the route to exploring our potential as human beings. Addressed to everyone who wishes to master the "art of being truly present" & gain heightened insight, the dedicated Mindfulness classes at Eclipse are an oasis for clarity & mental balance.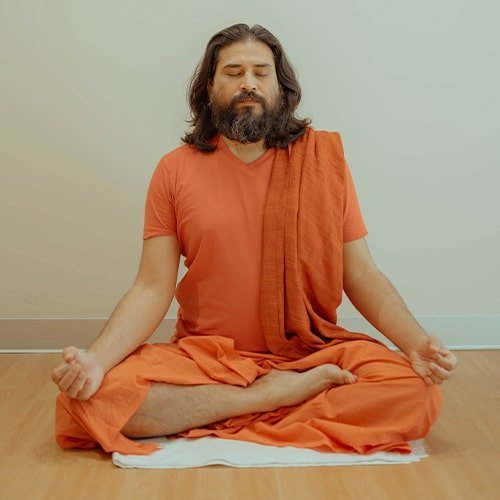 Body Awareness Meditation
The Body Awareness Meditation is a guided mindfulness practice; it is a "travel" back to the present moment, endeavoured by attuning to the various aspects of the body, heightening the bodily perception & amplifying the sensory experience. Being such, Body Awareness Meditation is also a perfect elixir to everyone who works at a physical level with their body or wishes to start listening to it more. This mindfulness experience is suited to all practitioners irrespective of their age, physical & mental state, and a great entry gate into the journey of "mind management".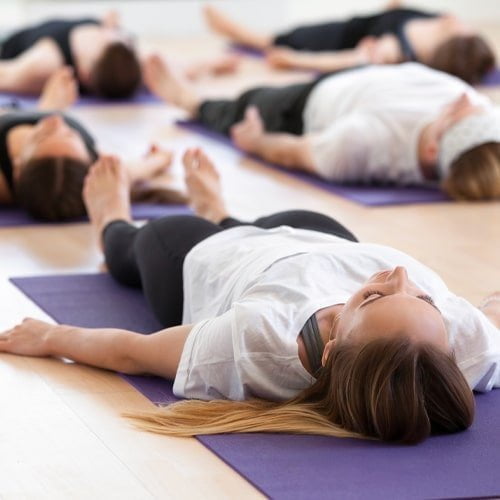 Yoga Nidra is an ancient guided relaxation practice performed in savasana posture (lying down).