50 - Hours Patanjali Yoga Sutras Master Course [YACEP]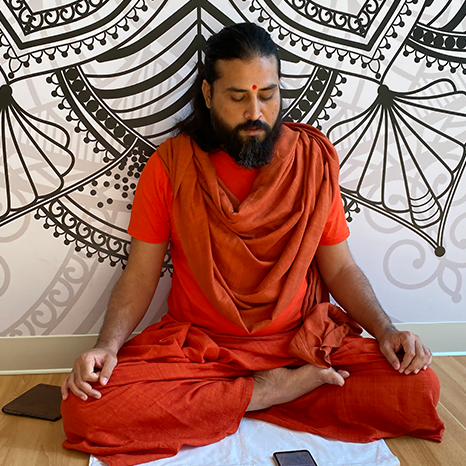 At Eclipse all our practices, courses and intents are focused on the promise of celebrating and unveiling the human potential at its highest level and nurture inspiration to fall in love with the journey of life. Rooted into the soil of truth and authenticity, Eclipse in its capacity as a Yoga School, is committed to delivering the best-in-class Yoga experience to all associates and ignite the spark to propagate the treasures of yogic wisdom with loyalty and respect to the tradition.
Yoga Sutras of Patanjali is the classical treatise on Yoga Darshan. Sage Patanjali celebrated as one of the incarnations of Shiva, is the author of the Yoga Sutras who attributes his work as a meaningful progression of his predecessors to elaborate on the topics of Yoga.
Patanjali's Yoga Sutras hold the authoritative status as the principal work on Yoga in a timeless fashion, even today, when Yoga has progressed considerably from the teachings of Patanjali. It is a literary masterpiece with dense esoteric content & brilliance of yogic concepts. Written in the Sanskrit language, the Yoga Sutras unfold in the "sutra style" of pithy aphorisms, which require an in-depth study & commentary or verbal explanation for the full meaning to reveal itself.
The 50 Hours Yoga Sutras Master Course is a thorough endeavour to shed light on the core concepts of this text & elicit a profound understanding of its esoteric content by de-mystifying the key sutras. This course is suited to everyone eager to discover or explore in a purposeful manner the origins of yogic wisdom & the true dimensions of yogic practice beyond the asana part.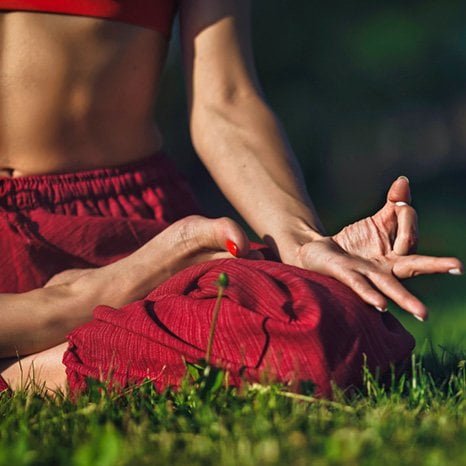 Initiation- the core concept for initiating the journey as a Yoga student
Upanishad- opening the realm of inner wisdom with the master.
Communion- to harmonize and channelize the collective creative energy of the teacher and the student.
Transformation- transformational journey from practitioner to student and from a student to a teacher.
Citta Vritti- Mental modifications
Nirodha- cessation
Samyama- focus and concentration
Ishwara- supreme realisation
Ashtanga Yoga- eight-fold yogic system
Samprajnata and Asamprajnata Realisation
The state of samapatti
Kriya Yoga
Samadhi-pada
Sadhana-pada
Vibhuti-pada
Kaivalya-pada
Pranayama, Asana and Meditation in the light of classical Yoga Sutras.
Yoga Darshan- the philosophy of Yoga and its impact on practice.
How to incorporate Yoga in day-to-day life.
Principles and concepts of Yoga.
Objective and means of Yoga.
History and origin of Yoga.
Thorough knowledge pertaining to the elements incorporated in Yoga philosophy.
International Yoga Alliance Accredited 50 Hours YACEP Certification
Privileged pricing on Eclipse Retreats, Courses & Workshops (10% off)
In depth Bibliography/References (Pre & Post Proposed Read Material)
Regular Price:
3,450 AED
(including VAT)
Early Registration
3,150 AED
(including VAT)
SIGN UP TO RESERVE YOUR SPOT & KNOW MORE