200 Hours Multi Style Yoga Master Course at Shri Kalyanika Ashram, Grand Himalayas, India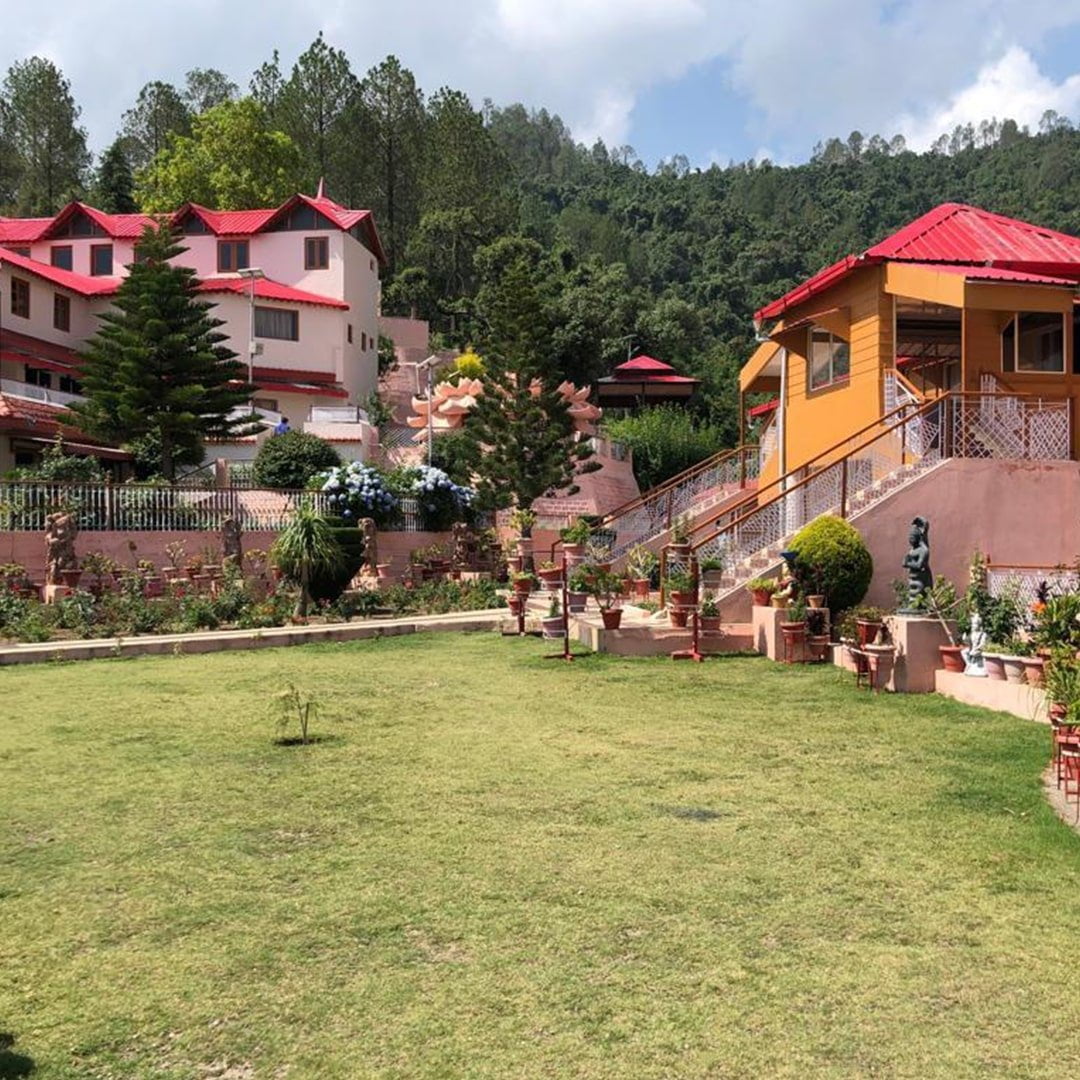 Description
This is a once-in-a-life-time opportunity to get immersed in a 200-Hour Multi-Style Yoga Master Course in a true cradle of Yoga, a Hindu Ashram (Monastery) and internalize the depth of the practice in its purest, most authentic & inclusive dimension. The students will get the space to experience hands- on the principles of yogic life and the treasures of this practice in a transformational manner, ignited by the energies of the Himalayan Mountains, the abundance of Mother Nature & the powerful vibrations of all surroundings.
Start Date:
March 12th, 2023
The participants, apart from their daily 8-hour Master Course Immersion will observe the Ashram way of life, engage in Karma Yoga activities (Selfless Service), partake in aspects of Bhakti Yoga (traditional rituals) & follow vegetarian diet with organic ingredients from local produce & home-made dairy products.

They can also seize the opportunity to meet with Sadhus (sages), understand more on their way of life & internalize the yogic spirit in its true essence.

As part of this programme students will get a cultural immersion in the Himalayas region, by visiting some of its key sights & relishing in the abundance of its lavish nature, which is home to endless species of flora & fauna.
Participants will also get to savor the purifying & detoxing benefits of Ayurveda (Science of Life) in the form of selected treatments held in the state-of-the-art Ayurvedic Centre affiliated with the Ashram enhancing further their experience across the board.
Residential 200- Hour Multi – Style Yoga Master Course at Shri Kalyanika Devasthanam, Almora, Uttarakhand, India; International Yoga Alliance Certification
Lodging in the Ashram Quarters (twin beds) with private bathroom
Full Board Vegetarian Meals
Immersion into the true Ashram life:

Daily Ashram Schedule observation
Practice of Yogic Yamas & Niyamas (Restraints & Observances)
Karma Yoga – immersion in selfless service to the Ashram Community (temple cleaning, gardening, housekeeping, feed the cattle, run errands for the school)

Bhakti Yoga: daily Immersion in Ashram Rituals


Havan (Ritual involving offering to a consecrated fire)
Aarti (Arti (Sanskrit: Ārātrika, Hindi: Ārtī is a Hindu ritual employed in worship, often part of puja, in which light (usually from a flame) is offered to one or more deities accompanied by mantras & chants in praise of the deity, when the light is being offered
Bhajan (Devotional singing & chanting in the Hindu traditions)

Three (3) road trip excursions in Himalayan sites of interest
Three (3) Ayurveda Treatments
Immersion in Himalayan Nature
Arrival By: Sat 10.03.2023 (Travel Day)

Master Course Start Date: Sun, 12.03.2023
Master Course End Date: Sat 01.04.2023
 Departure: Sun 02.04.2022

Total Duration: 22 Nights, 21 Course Days + 2 Travel Days = 23 Days
WHAT IS INCLUDED IN THE PRICE:
Residential 200-Hour Multi- Style Yoga Master Course (Teacher Training Programme) International Yoga Alliance Certification
22 nights in shared Twin Bedroom at Shri Kalyanika Himalaya Devasthanam
Full Board Vegetarian Meals (3 Meals/ Day)
Transport (To & From) PGH Airport/Ashram
Road trips to 3 Himalayan sites
3 Ayurveda Treatments
Entry Visa to India
Flights
Sign up now to reserve your spot & know more