50 - HOURS MEDITATION MASTER COURSE (RYA)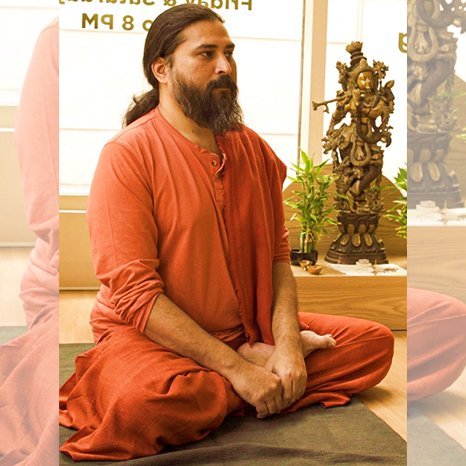 Description
Directly from the tradition of the Himalayan masters, the Meditation program at Eclipse is based on the Mantra of celebrating and unveiling the human potential at its highest level to inspire you to fall in love with the journey of life.
Date
Oct 1st – Nov 6th (6 weekends)
Timing
Sat – Sun: 4pm – 8pm (4 hours per day)
Sincere as we are towards our efforts to fulfil our promise to always bring forward the real and most authentic practices deeply anchored in the Yogic heritage and divine messages of the Rishis (sages) of the antiquity, we fuse tradition with modern scientific knowledge to cater to the contemporary demands of the new age human being.

Meditation is a state of prolonged and continued Mindfulness – a state of heightened awareness where all our efforts transform into seamless optimized dexterity.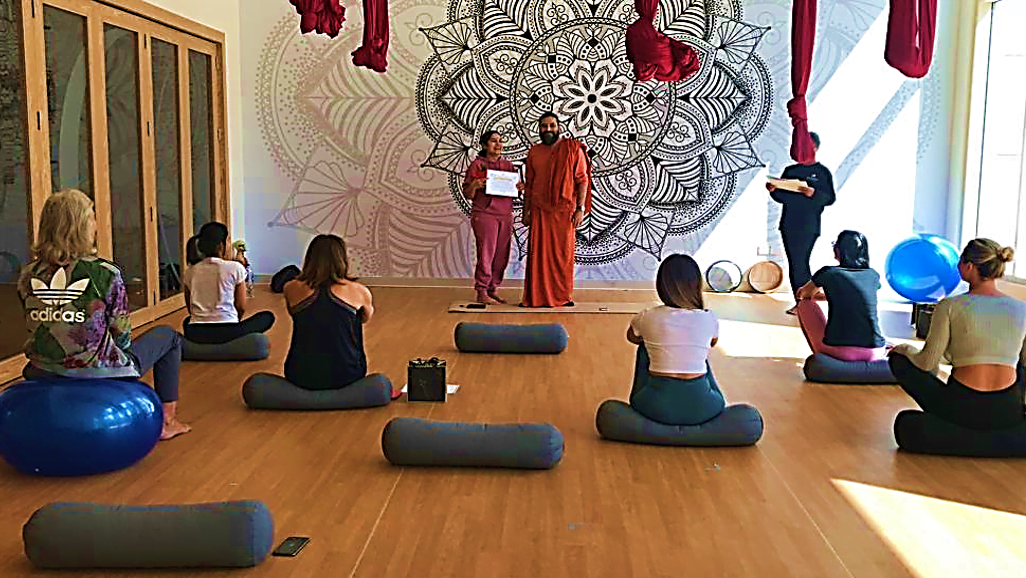 ● Upanishad – Opening the realm of inner wisdom with the Master.
● Yoga – Union with the immutable, eternal Self.
● Pratyahara – Demystifying and enabling the channels of the senses.
● Dharana – Prolonged awareness and concentration to unveil the positive dynamism within.
● Dhyana – state of prolonged awareness.
● Nidra – Immersion and psychic sleep activation.
● Naada & Anusandhana – Process of tracing the psychic and vital keys and Mantra Sadhana.
● Kundalini – Arousal of the primal vital force.
● Vipassana – Invoking insight.
● Spandana – The concept of divine pulsation.
● Citta and mental modifications.
● Four mental processes.
● Asana Shuddhi and the concept of Atma-samyama (self-control and steadfastness).
● In-depth knowledge of the concepts and the principles of three pronged Yogic systems i.e. Dharana (contemplation and concentration), Dhyana (meditation), Samadhi (realization).
● Profound and deep understanding of the various techniques and methods of meditation.
● Detailed knowledge of theoretical and practical aspects of meditation.
● Ability to design and conduct meditation sessions based on various methods.
● Ability to communicate and disseminate knowledge, with regards to the importance of meditation, i.e. stress management, mental and physical wellbeing.
● Ability to meditate thoroughly to achieve mental clarity and profundity.
● Mindfulness and heightened awareness.
We feel committed to make this world a better place for every soul, as we believe in the strength of Sankalpa – "The Resolve". Hence we call upon everyone to join hands and meditate in this course with us to:
● Establish a better understanding of the ever expanding life.
● Restore the state of harmony within the mental psychic and physical framework.
● Inculcate life changing positive values.
● Reshape and realign the work- family- society conundrum.
● Attain self-realization and actualization.
● Enhance inner beauty and internal bliss.
● Trigger self-transformation.
● Learn to unwind and let go
● International Yoga Alliance Accredited RYT – 50 – Hours Meditation Course Certification
● Privileged pricing on Eclipse Memberships, Courses & Workshops (10% off)
● Continuous empirical guidance & advocacy
Regular Price: AED 3,450 (including VAT)
Early Registration (Valid until Sept 20th): AED 3,150 (including VAT)
Sign up now to reserve your spot & know more