50-HOURS AERIAL YOGA MASTER COURSE [YACEP] - Level 1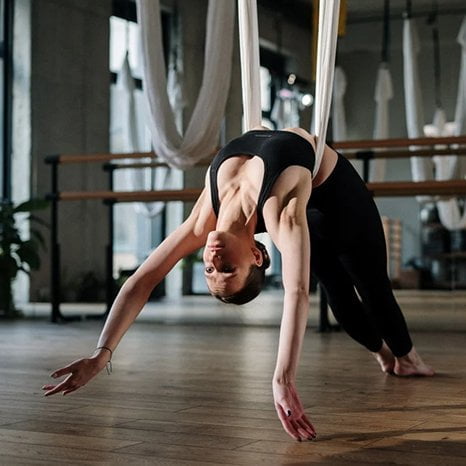 Description
Redefine your quest of Yoga at Eclipse!
Committed as we are towards our promise of bringing relevant yet authentic Yoga practices at your door step, we are pleased to announce our 50 Hours Aerial Yoga Teacher Training Course, Level 1.
This course has been earnestly curated for those who are ready to take a plunge into the practice of a unique Yoga methodology that defies gravity & helps in unravelling the mystery of balance & unfoldment of new dimensions, by bringing in the element of Air into the equation.
Suspended above ground level through a hammock, one tends to feel & approach Yoga differently and can easily notice the paradigm shift in the general perspective.
This is an enthralling course of Yoga that satiates one's appetite for something challenging and inspiring to the hilt. Anyone, who is already a Yoga practitioner and wants to partake in this unique application of Yoga can join this course & master the following aspects of Aerial Yoga: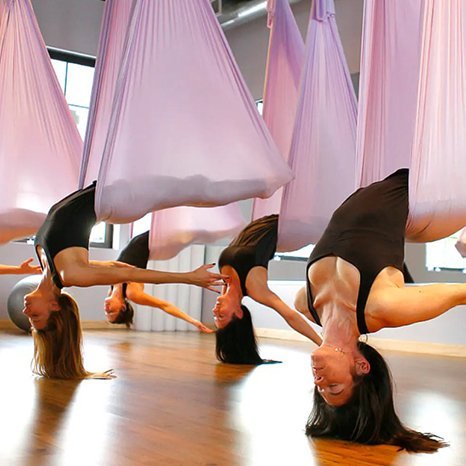 Asanas – Arm Strength Asanas, Hatha Yoga Asanas
Pranayama – Yogic breath-work
Shatkarma – Body cleansing – mala nivritti and purification
Meditation – Yoga Nidra
Aerial Human Anatomy
Teaching Methodology
Practicum
Mantra Chanting
Aerial Warrior 1, 2, 3
Aerial Bow Pose
Aerial Star Inversion Pose
Aerial Hoop Pose
Aerial Layback Pose
Aerial Pike and Pull Pose
Aerial Acrobatics Pose
Aerial Cross Pose
Aerial Low Lunge Pose
Aerial Scorpion Pose
Aerial Wrist Wrap Pose
Aerial Pin Plank Pose
Aerial Silks Pose
Aerial Plank Pose
Aerial Cobra Pose
Aerial Downward Dog Pose
Aerial Trikon Asana
Aerial Revolve Triangle Pose
Aerial Seated Forward Fold
Aerial Lotus Pose
Aerial Chair Pose
Aerial Hip Twisting Poses
International Yoga Alliance Accredited 50 Hours YACEP Course
Privileged pricing on Eclipse Retreats, Courses & Workshops (10% off)
Internship with Eclipse & continuous empirical guidance
SIGN UP TO RESERVE YOUR SPOT & KNOW MORE